INSIP- FARMERS TRAINING
FOR IMPROVING THE BAJRA PRODUCTIVITY
5 DAYS RESIDENTIAL FARMERS TRAINING
To boost the productivity of BAJRA in BIKANER district a 5 days residential farmers training was organized at ARS, Bikaner in the month of august of 2011. For this purpose 150 farmers were selected from all around the Bikaner district. Three lectures by various agriculture experts and half day field visit in a day let the farmers both theoretical as well as practical knowledge of better crop management practices.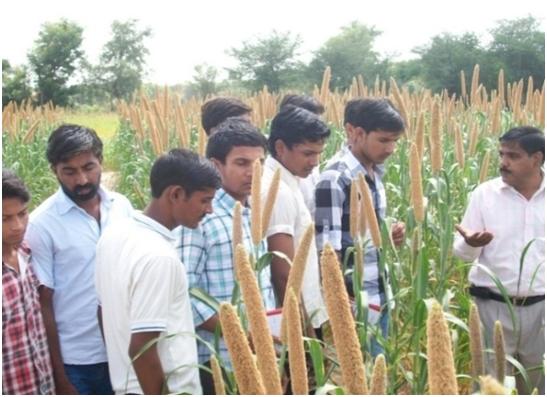 To promote better involvement of farmers one hour discussion with scientists was also kept. During the discussion farmers shared the problems faced by them in cultivation of BAJRA.
To solve the common technical problems in BAJRA cultivation and to obtain feedback from them, one workshop cum seminars was also organized during these five days.