FARMER EXPOSURE VISIT
It is a well known fact that the farmers in general have a poor resource base as a result there risk bearing ability is also quite low. The farmers across different size groups are reluctant adopters they adopt new technology only after they are perfectly sure of its success and when they have seen the success through their own eyes.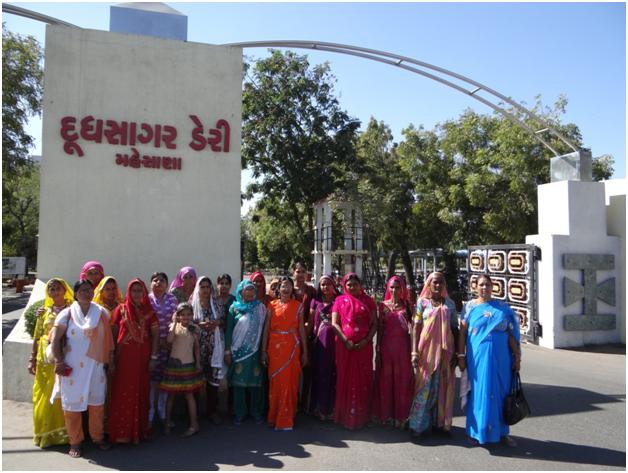 Farmer Exposure Visits provide a platform to the progressive farmers to expand their knowledge and skill by visiting to the places where new technologies and techniques are involved in agriculture and allied sectors. These Exposure visits takes the farmers beyond their district or state and let them an opportunity to learn and understand several techniques and ways of increasing their income by adopting new package and practices of agriculture.
The visits are organized on varied topics and areas and most interested farmers got the priority for such Exposure Training Programs and make the adoption of various improved techniques and farm practices easy.
Knowledge and information received through training, demonstration and exposure visits are very helpful and are quite effective in transfer of new technologies. They all had synergetic effect and jointly contributed in the adoption of new practices and improved technologies.
Active involvement of farmers' advisory committees and farmers' organizations in nomination of farmers for training programs, etc played an important role in this exercise.
Type of Exposure visit program
1. Interstate Exposure Visit
7 days exposure tour
2. Intra state Exposure Visit
3 day exposure tour
5 day exposure tour
Objective of Exposure Visits:
1. To make acquaintance with latest practices developed for food, cash and fruit and vegetable crops
2. To learn and understand post harvest technology to enhance income.
3. To Share the knowledge and skill of other districts and states.
4. To ensure farmers about adoption of new technology after seeing the success of technology by their own.